Reuniting the Downstream community in Helsinki - PRC Europe 2022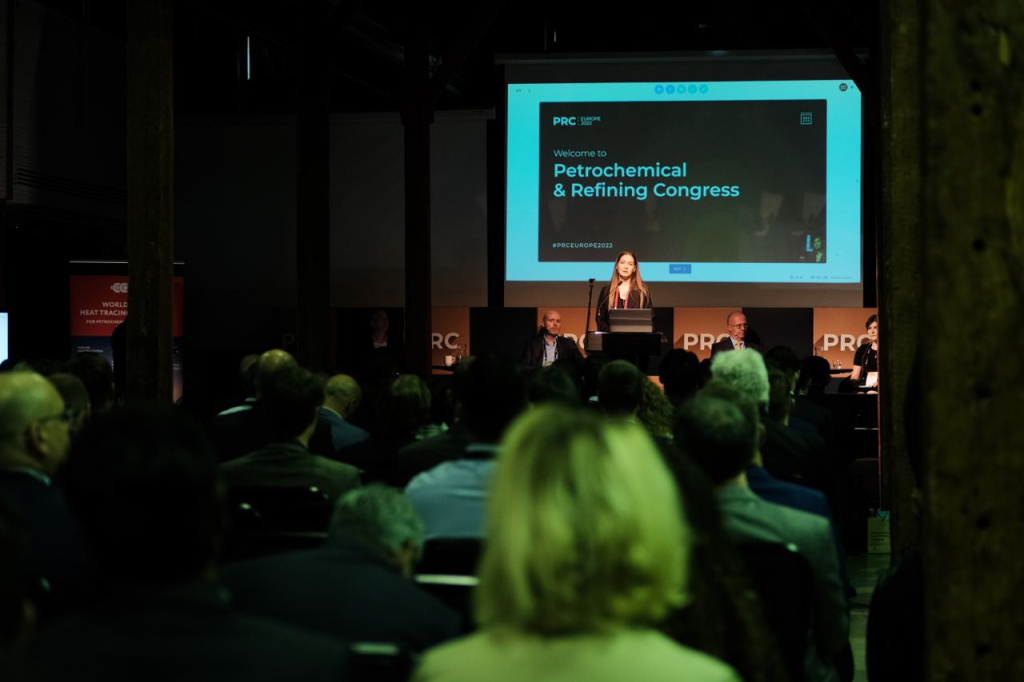 It was a pleasure to welcome more than 370 downstream professionals at the 6th edition of Petrochemical & Refining Congress: Europe! Top managers from BP, McDermott, Repsol, TUPRAS, CEPSA, Linde, OMV, and more gathered in Helsinki on May 30-31 to enjoy insightful sessions, productive discussions, and active in-person networking for the first time after the pandemic.
In line with the PRC Europe vision, this year's business programme highlighted the topics of energy efficiency and environmental sustainability. Over 6 sessions, 4 panel discussions, and 2 roundtables, more than 50 expert speakers addressed both technical and strategic questions of the refining sector and presented their best projects on downstream sustainability, renewable fuels production, and circular economy.
The Congress began with the executive opening panel on energy transition and post-COVID-19 industry response. C-level executives from the whole downstream value chain talked about ways to adapt to market changes in the new reality, discussed the implications and opportunities of energy transition, and presented their transformation strategies in the format of a panel discussion.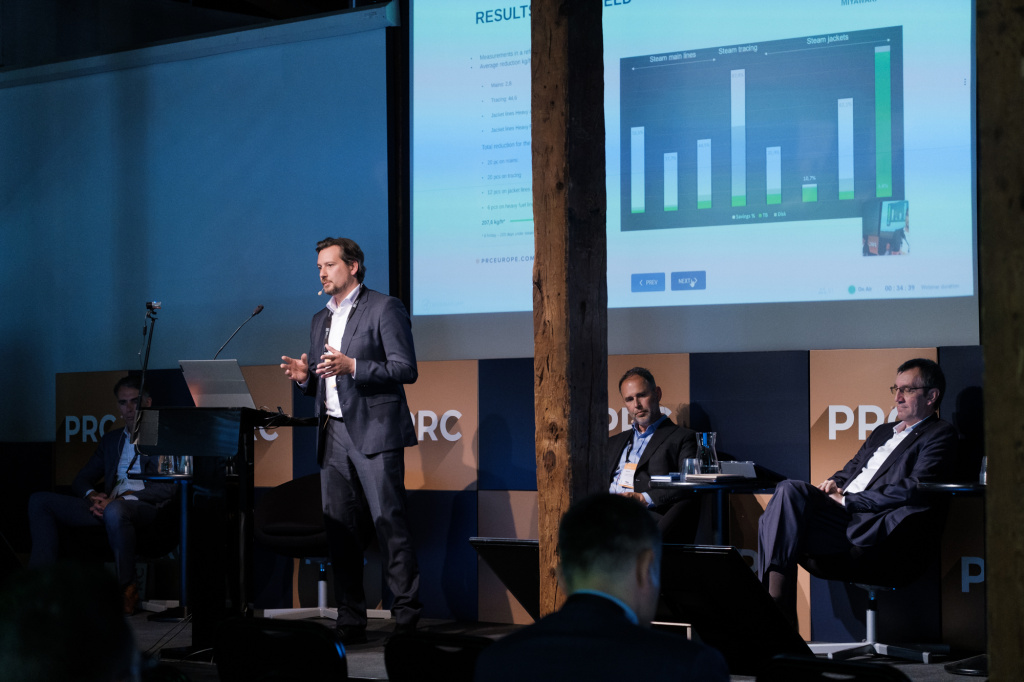 Day 1 focused on carbon conscious decision making, ultra-low carbon fuels and CO2 conversion to hydrocarbons, intelligent petrochemicals production, and more. Thomas Heinzerling, Senior Vice President Advanced Operations Services at Linde, looked at approaches to using digitalisation to drive energy efficiency, outlined the recipe for success in efficiency improvement, and presented several case studies on process optimisation from Abu Dhabi and India during his presentation at the SVP Talk: Energy Efficiency and Environmental Sustainability.
At Session 3, downstream experts looked at the future of refineries and production of renewable fuels. Dr. Jörg Dehmel, Transformation Manager at Shell Germany, presented Rheinland Refinery's net-zero programme and spoke in-depth about Shell's investment into production of renewable energy through the processing of sustainable feedstocks.
The programme of Day 2 touched upon the questions of chemical plastic recycling, biofuels, and plant reliability. The day started with an SVP talk about renewable energy and carbon neutrality featuring top managers from Borealis, Wood, Kent, and Lummus Technology.
During the 4th session of the Congress dedicated to chemical recycling, Takahiro Obase, Programme Manager, Sustainability Co-creation Department at JGC Holdings Corporation, highlighted the importance of combining mechanical and chemical recycling to enhance resource circulation, and shared the company's innovative recycling solutions that cover monomerisation, pyrolysis, and gasification.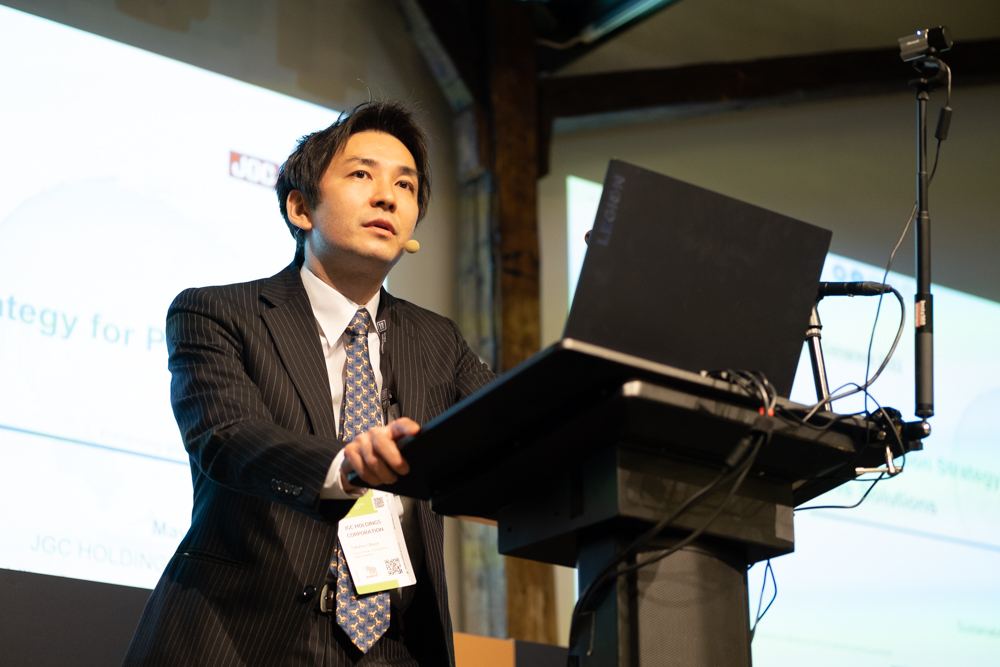 PRC Europe also featured two roundtables that became the epicentre of discussion among delegates and speakers. The roundtable of Day 1 was dedicated to Carbon Capture, Utilisation and Storage solutions and Power-to-X conversion technologies for the downstream.

Alfonso García de las Heras, PM Synthetic Fuels at Repsol, and Jeremy Antonio Torregrosa Hetland, Coordinator for Decarbonization HUB at Petronor, sparked a heated discussion on e-fuels and drivers of PTL adoption with their presentation "Piloting First of a Kind facility of ultra-low carbon fuels through green hydrogen and CO2 conversion to hydrocarbons". Aysel Zahidova, Process Development Engineer at SOCAR Turkey Energy, presented a case study about the benefits and methods of DME production, highlighting its high potential due to higher combustion performance, and proposed methods of synthesis where waste CO2 could be used as a reactant for production of DME, thus lowering the carbon footprint.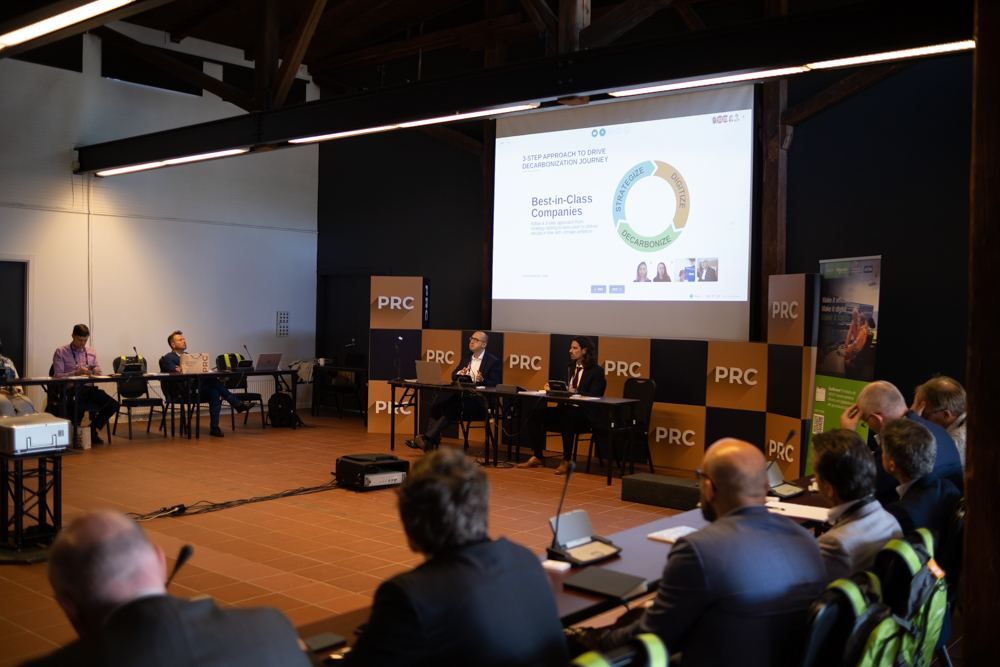 Roundtable 2 focused on the hottest topic in the downstream industry - biorefining: its potential economic benefits, sustainability, efficiency, and the international experience implementing projects in the biofuels space.
Jelle Ernst Oude Lenferink, Director, Process Technology at Fluor, provided a deep dive into the opportunities for hydroprocessing units in the "future" refining industry and presented a case study on the HollyFrontier Cheyenne refinery project. The conversation covered the HVO revamp potential of European refineries, suitable refinery units, key challenges, and the benefits of reusing existing facilities for renewable feed. Sanjeeb Paul, Executive Director Biofuel & Major Projects (E&P) at Bharat Petroleum Corporation Limited, spoke about India's experience in production of 1G and 2G biofuel, the Ethanol Blending Programme, status and challenges of 2G ethanol plants, and the BPCL's integrated 2G+1G bio-ethanol refinery project.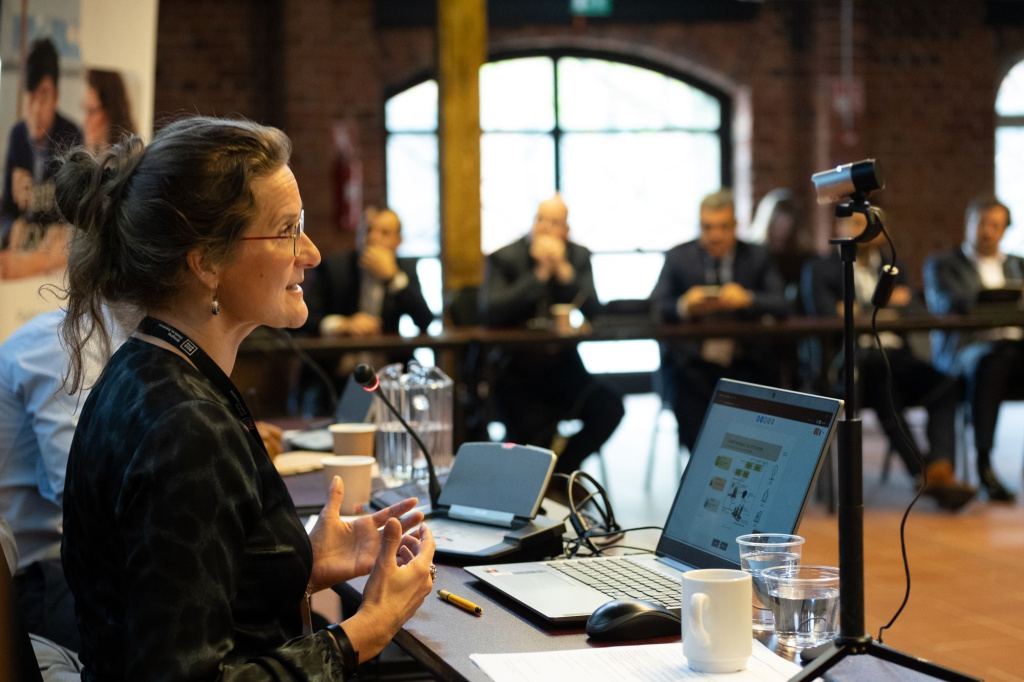 The business programme of PRC Europe 2022 concluded with the Closing panel on industry drivers, where the representatives from OMV Downstream, Mitsubishi Chemicals Europe, Nijhuis Saur Industries, Esenttia, and AUCOTEC discussed the changing role of refineries and outlined the direction of the downstream industry in the long-term.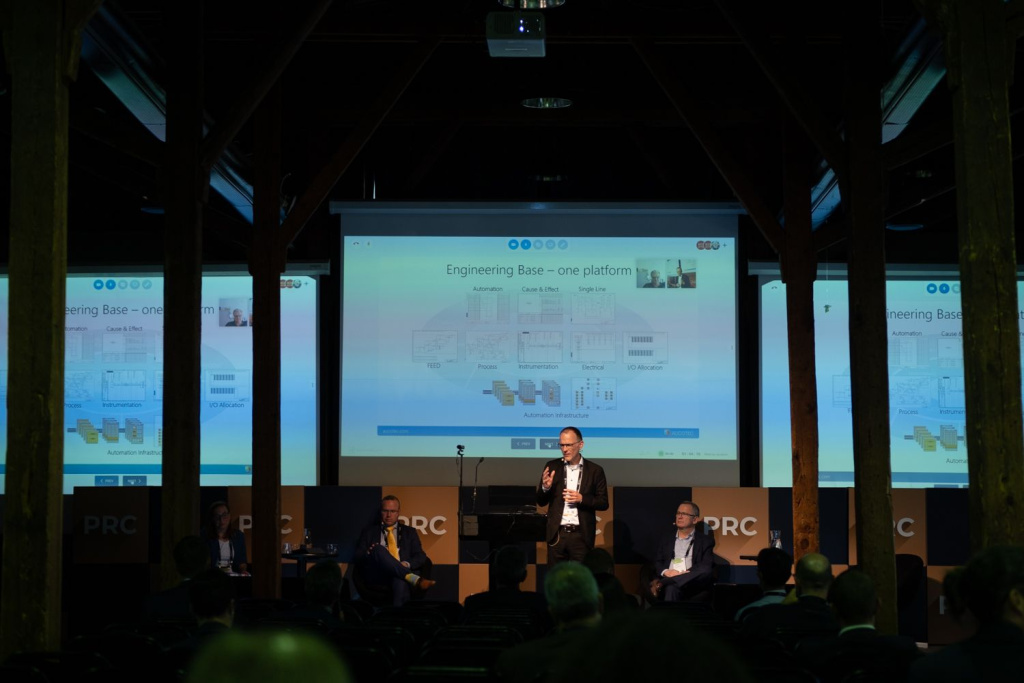 Our attendees had an excellent opportunity to network with the energy leaders, innovators, and peers, and explore innovative technologies firsthand at the PRC Europe Focus Exhibition. The additional Eco Zone of the Exhibition featured companies that provide eco-friendly solutions to help achieve downstream sustainability.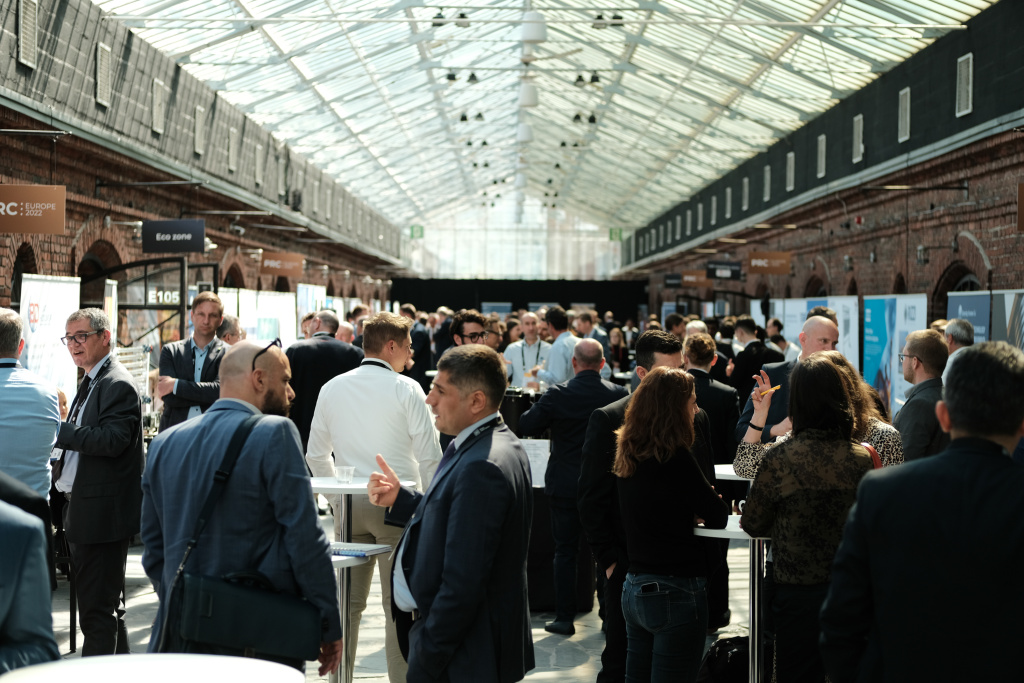 With the latest changes in the European oil & gas sector, it is important to address the downstream challenges together. Over the 2 days of the Congress, we organised over 430+ B2B meetings that brought our delegates a lot of opportunities to make new deals and create partnerships that will boost innovation and collaboration in the downstream.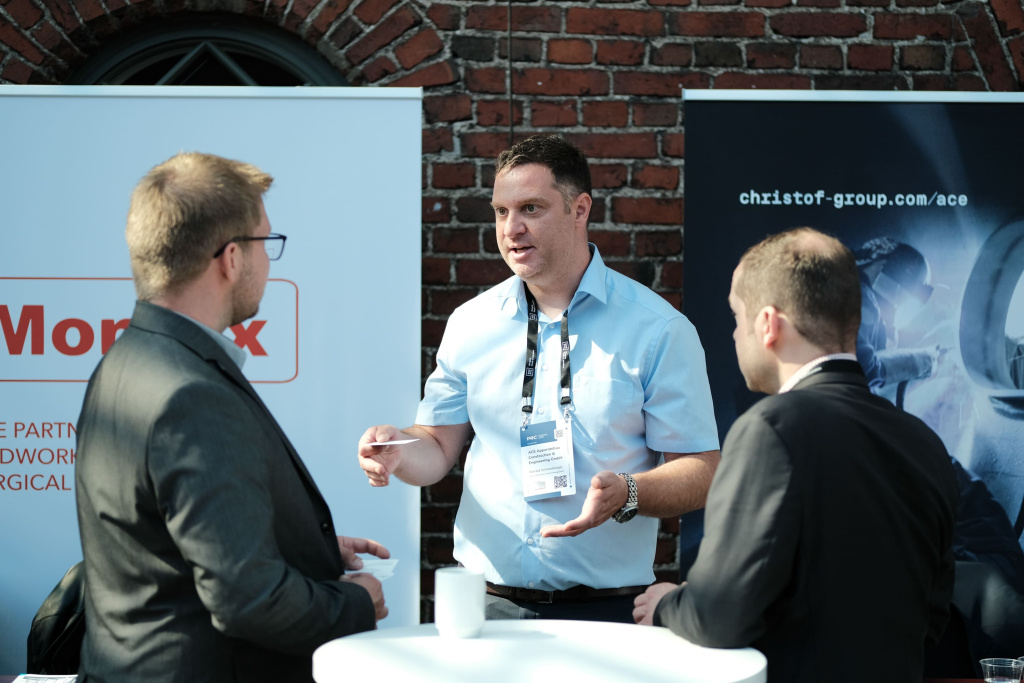 It was a wonderful 2 days filled with inspiration and excitement. Thank you to our lovely participants, sponsors and partners for making the 6th edition of PRC Europe such a fantastic event with your thought-provoking discussions and incredible insights into the workings of the industry!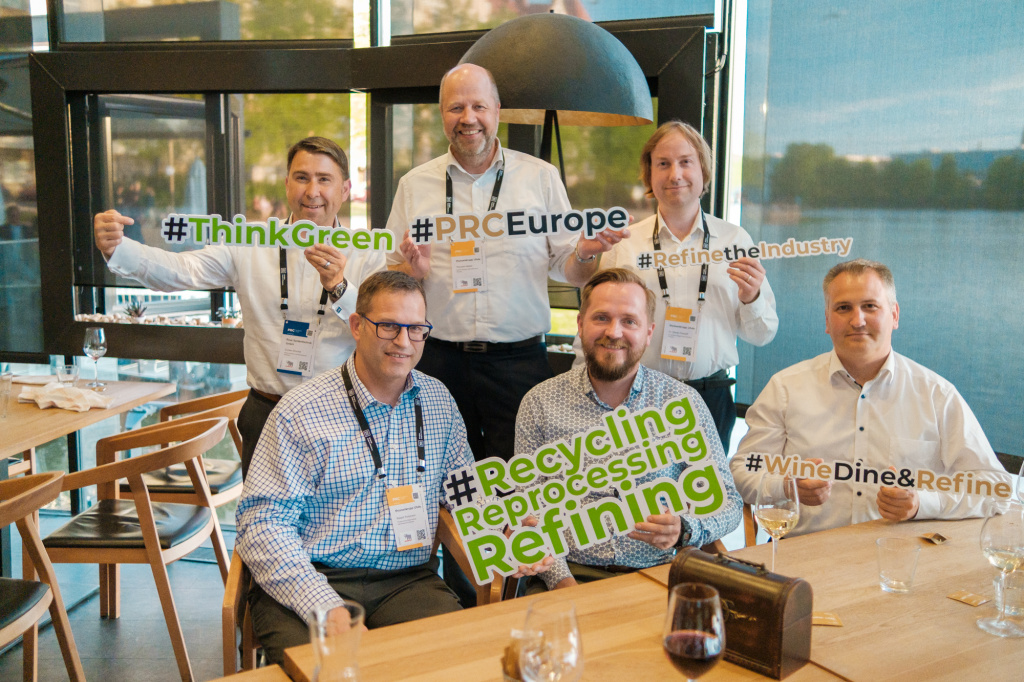 Join us next year on May 22-23 at PRC Europe 2023 in Vienna, Austria! Request the brochure.
back to the news list