PRC Europe in Austria: Shaping the Sustainable Future with OMV Downstream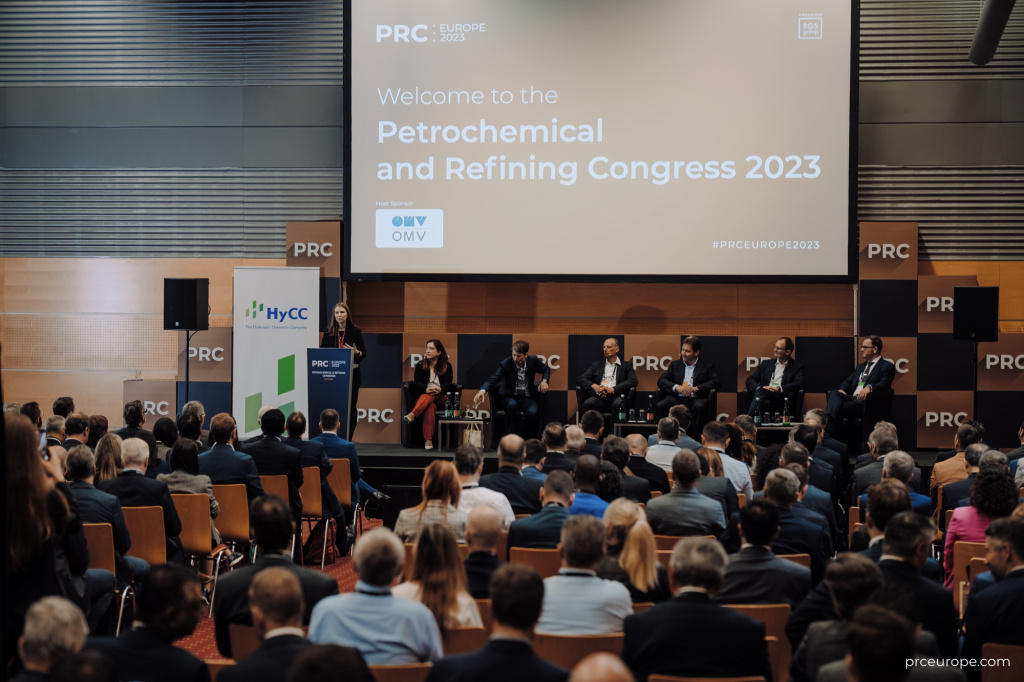 On May 22-24, in the scenic town of Vösendorf, Austria, a remarkable gathering took place — the Petrochemical & Refining Congress: Europe. In partnership with OMV Downstream — the leaders in sustainable refining and the Hosting Company for PRC Europe 2023 — we unleashed a whirlwind of innovation among the community of downstream leaders.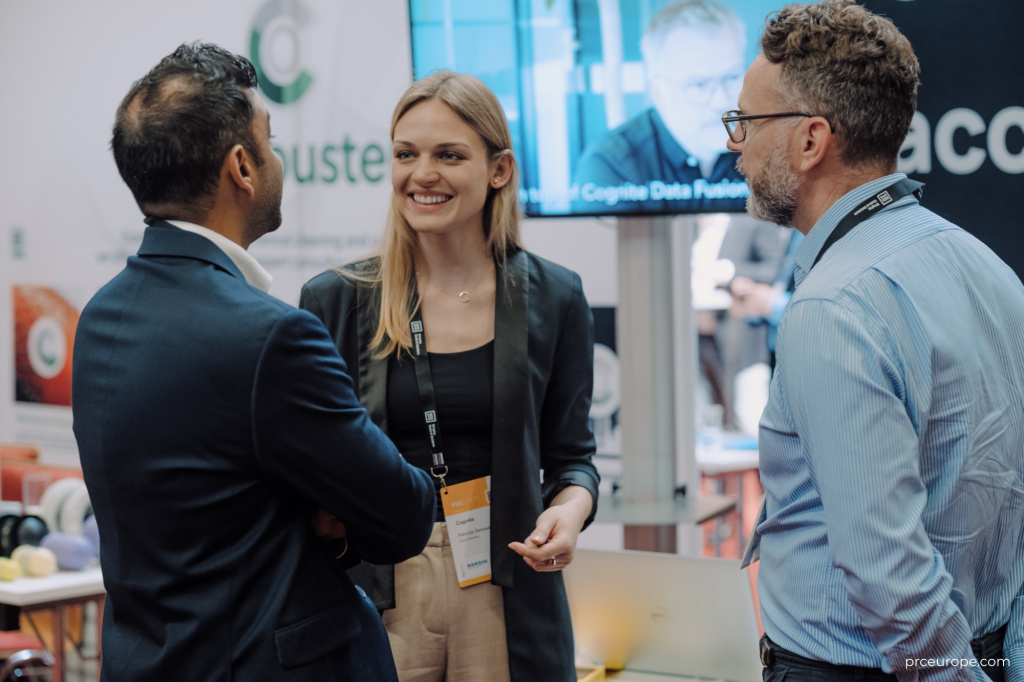 A powerful network of downstream professionals
PRC Europe 2023 gathered an audience of 400+ downstream change-makers, including prominent companies such as CEPSA, Aramco Overseas, MOL plc, KBR, bp, Wood, FLUOR, Honeywell UOP, and many more, who passionately shared their vision and expertise on the energy transition. Over the course of 3 days industry thought leaders explored strategies for achieving net-zero, shared circular economy practices, and addressed the pressing challenges of the energy trilemma.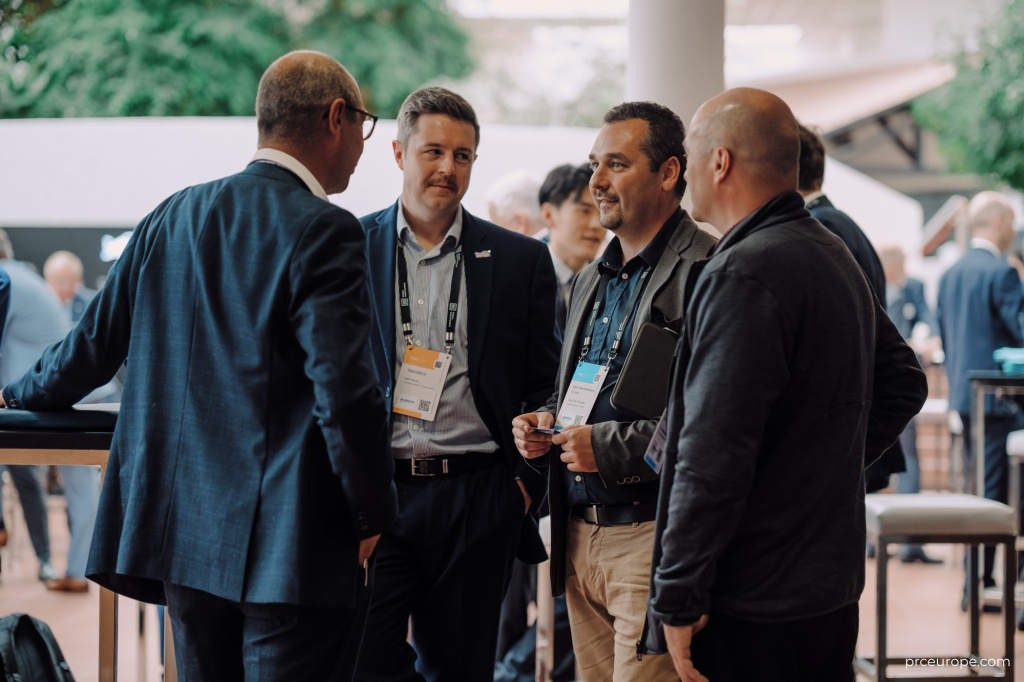 PRC Europe business programme: Charting a sustainable course
In the ever-evolving landscape of the downstream industry, traditionally known for its stability and maturity, a new era of dynamic transformation is underway. The challenges of defossilisation and the ambitious goals set for 2030 are propelling the industry towards change. At the forefront of this transformation is the critical consideration of the energy trilemma - the challenge of balancing energy security, energy equity, and environmental sustainability.

Let's explore some of the key highlights of PRC Europe business programme and see how downstream leaders are charting a path towards the greener future.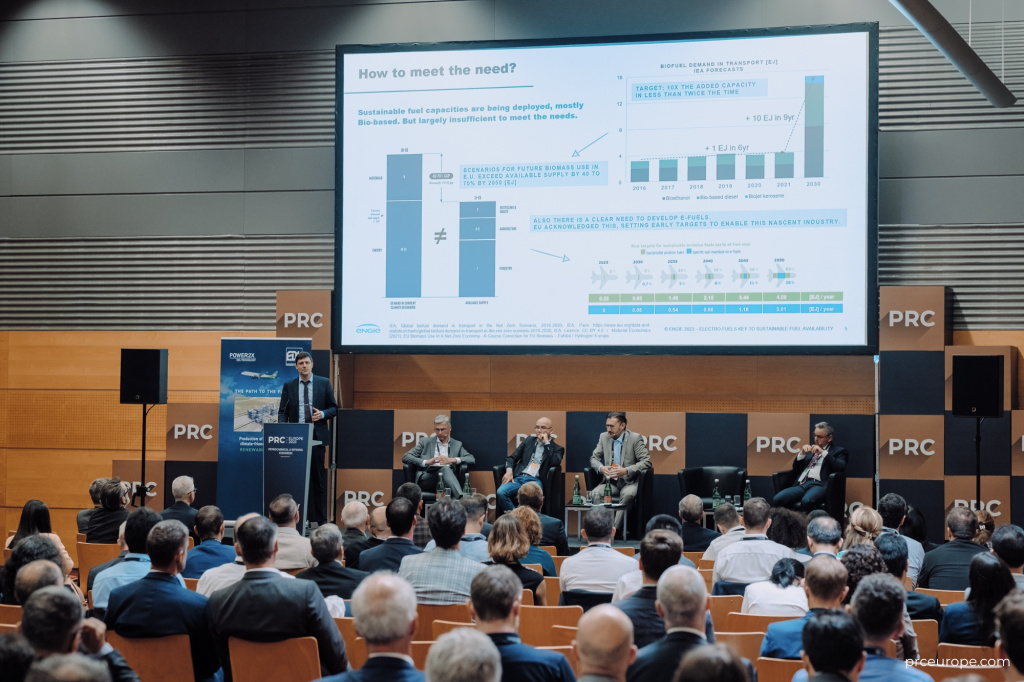 Neste: Launching the post-fossil age with circular raw materials
As the demand for more sustainable practices grows, companies are actively exploring alternative carbon sources to drive the defossilisation of the industry. A presentation at PRC Europe 2023, delivered by Mercedes Alonso, Executive Vice President, Renewable Polymers and Chemicals at Neste Corporation, shed light on Neste's journey to achieve more sustainable petrochemicals.
In her enlightening talk, Mercedes Alonso highlighted the undeniable arrival of the post-fossil age, where the reliance on fossil resources for petrochemicals is no longer sustainable. Moreover, the current energy crisis in Europe serves as a potential catalyst, as fossil resources have lost their competitive advantage of abundant supply at low prices. Recognising the urgency of this paradigm shift, Alonso emphasised that fossil resources are a discontinued model, and swift replacement is essential for a brighter and greener future.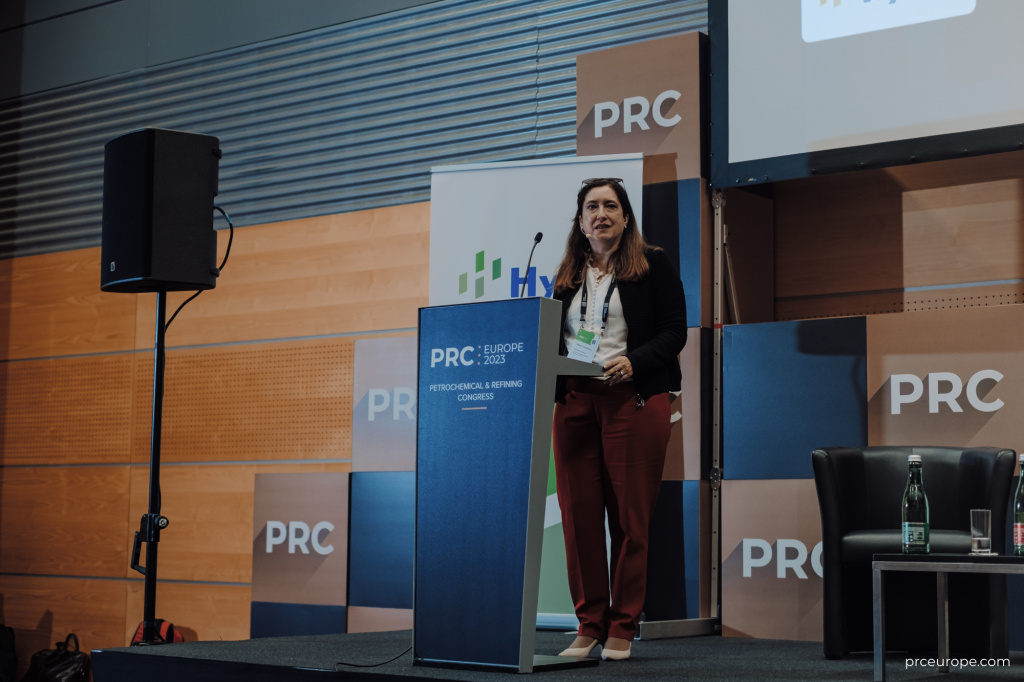 bp: From traditional to sustainable - repositioning refineries
The growing importance of sustainable and low carbon solutions has put biorefining in the spotlight as a key avenue for transforming the energy landscape. PRC Europe roundtable on biorefining sparked vibrant discussion among the downstream leaders present, demonstrating the industry's commitment to driving innovation and embracing the opportunities of biorefining.
One of the catalysts for discussion was the presentation by
Jonathan Grein
, Global Refining Strategy Advisor at
bp
. Refineries have a unique opportunity to meet the demand for traditional fuels while also serving as a foundation for low carbon alternatives. Grein highlighted the advantages of scale, technology access, and operational expertise within the refining sector to accelerate the energy transition. During the discussion, Grein explored several key areas for advancement. These included the potential for biofuels to produce low carbon products through coprocessing, the foundation provided by Hydroprocessed Esters and Fatty Acids (HEFA), the pioneering production of Sustainable Aviation Fuel (SAF) via alcohol to jet technology, and the refinery's role in supporting the growth of hydrogen.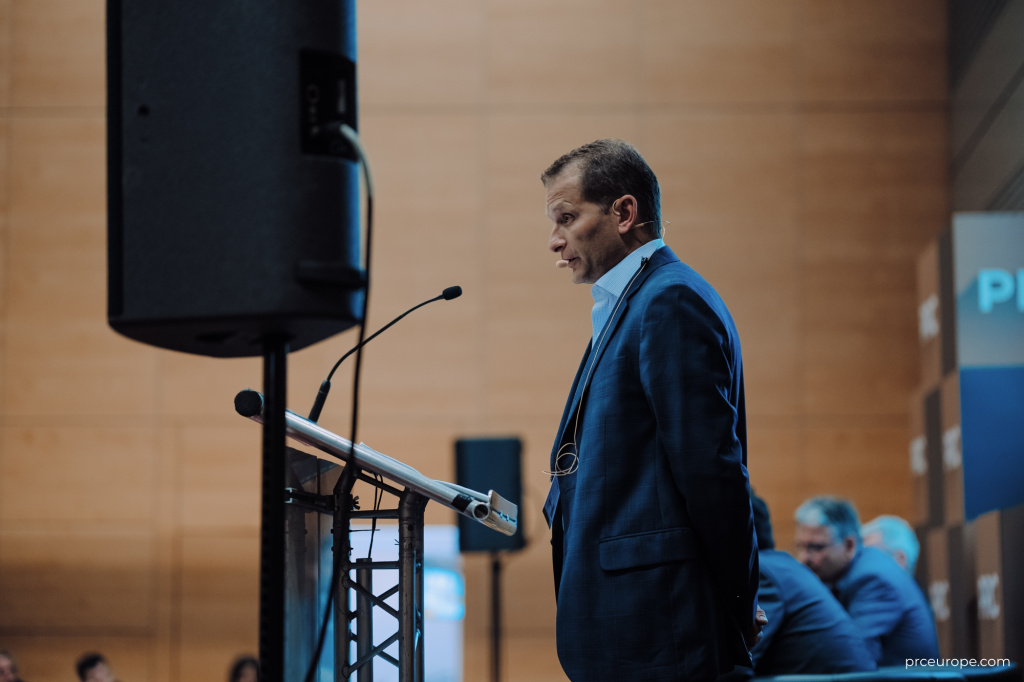 From waste to resource: Repsol's Plastic2Olefin Project for plastic recycling
With the growing emphasis on circular economy and responsible waste management, Jose Riquelme, a Circular Economy Scientist at Repsol, took the stage to speak on the topic of production of circular olefins by chemical recycling during PRC Europe Roundtable on recycling technologies.

His talk focused on Repsol's vision for plastic waste management, integration of mechanical and chemical recycling, and circular olefins production. That's where Repsol's innovative Plastic2Olefin project comes in, which is estimated to achieve a 70-80% reduction in greenhouse gas emissions and contribute to the EU's climate neutrality goals by the time of its completion in 2027. The project involves the design, construction, and operation of a demonstration plant at Repsol's Puertollano facility in Spain, utilising renewable energy sources. The Plastic2Olefin project sets a pathway for the commercialisation of recycled plastic feedstock, reducing the reliance on fossil feedstocks and advancing the circular economy.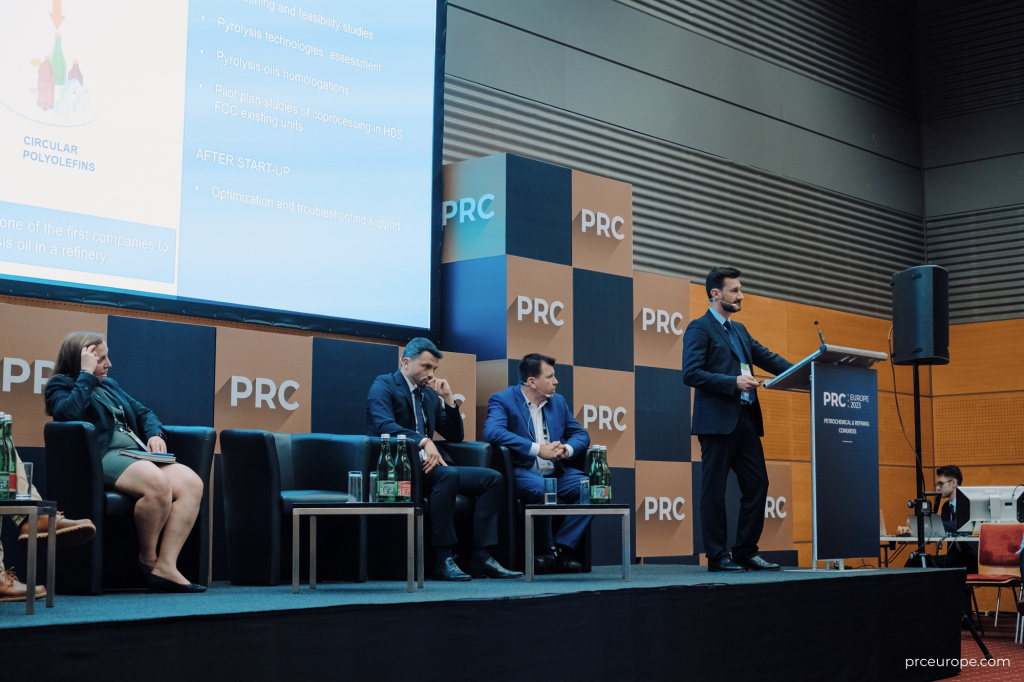 PETRONAS: Harnessing digital technology for product lifecycle management
The issue of obsolescence fueled by rapid technological advancements poses a significant challenge for manufacturing units. To address this threat, Sharul A-Rashid, Head of Technical Excellence at PETRONAS, provided a comprehensive presentation titled "Data Analysis Across the Product Lifecycle: PETRONAS Use Case: IID" during PRC Europe Roundtable "Digital Manufacturing".
The presentation delved into how PETRONAS is tackling the issue through the development of a centralized online management system. Known as
IID
(Instrument Inventory Database Suites), this digital solution enables users to visualise and analyse the lifecycle of instruments and control devices until they reach the obsolete state. The successful deployment of this database and dashboard empowers OEMs to update product delivery and provide crucial insights to end-users regarding obsolescence management.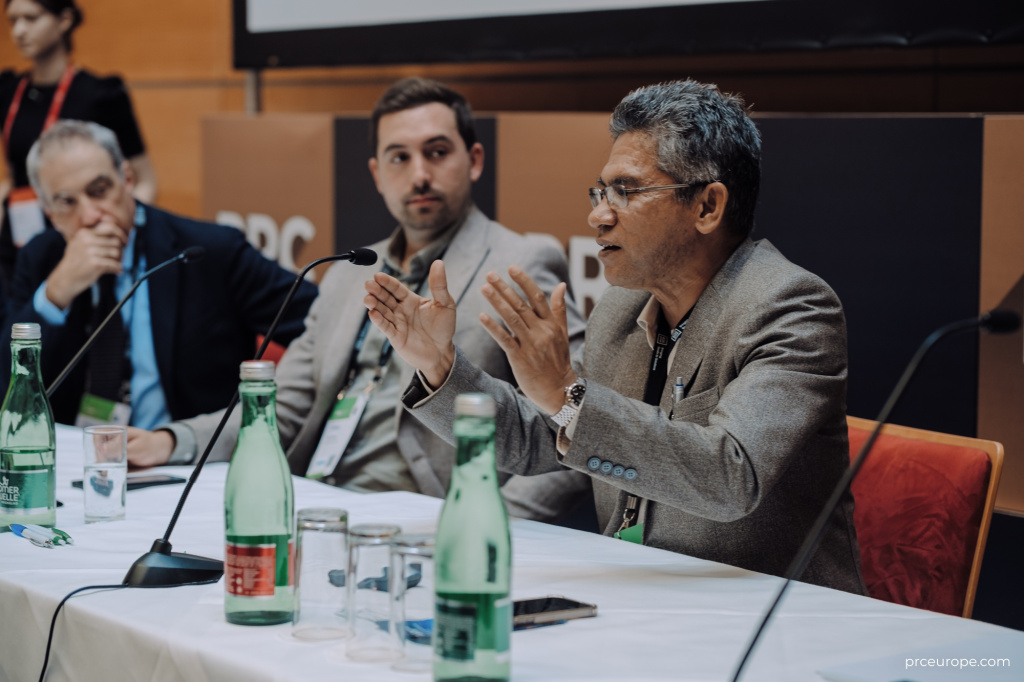 Saipem's threefold approach to refinery sustainability
In the pursuit of a sustainable refinery of the future, two key factors shape the discussion: COP26's mission to reduce fossil fuel dependence, and the preference for locating biorefineries at existing sites, avoiding the complexities and costs associated with building new assets.
Federico Zanellotti
, BioRefinery Product Leader at
Saipem
, spoke about Saipem's approach to alternative feedstock at PRC Europe's Closing Panel on decarbonisation roadmap. During his talk, Zanelotti introduced Saipem's view of the refinery of the future and highlighted 3 key steps in Saipem's strategy to reach complete independence from the fossil crude oil: producing 2G-BioEthanol from cellulosic and hemi-cellulosic residuals, converting non-fossil oils into biofuels in existing refinery units, and transforming municipal waste into syngas for the production of biofuels such as biodiesel or sustainable aviation fuel.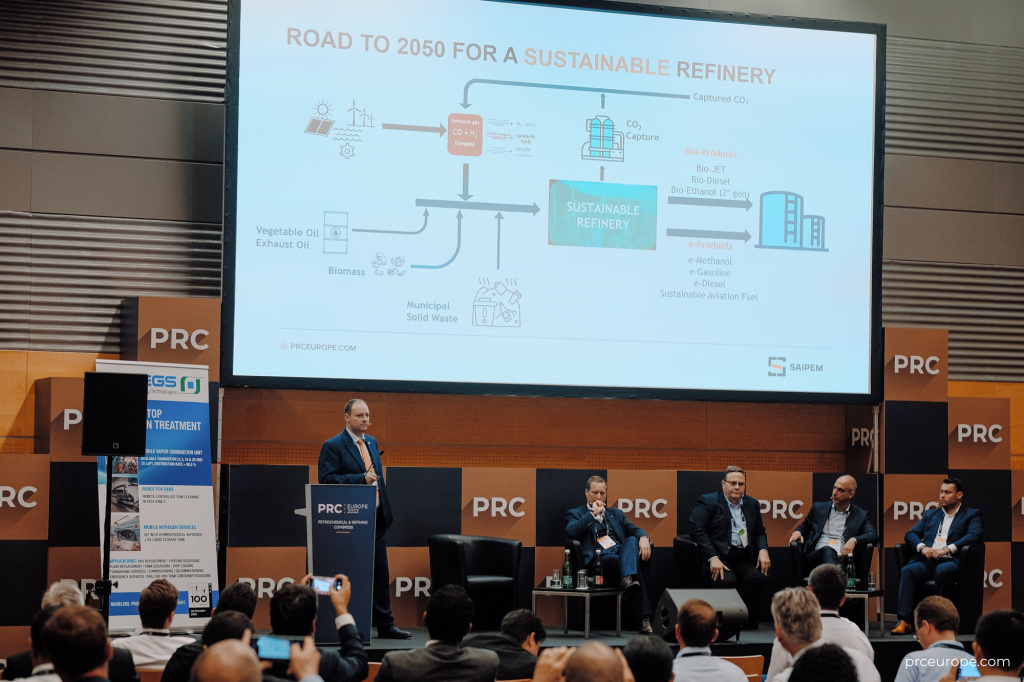 Brightest minds and innovators at PRC Europe Exhibition
Exhibition & EcoTech Zone was where the future of downstream solutions came to life. In this dedicated area, 65 forward-thinking service providers such as Sulzer Chemtech, BDI-BioEnergy International, Baker Hughes, Cokebusters, Cognite, and Burckhardt Compression presented their eco-friendly technologies for every stage of downstream production.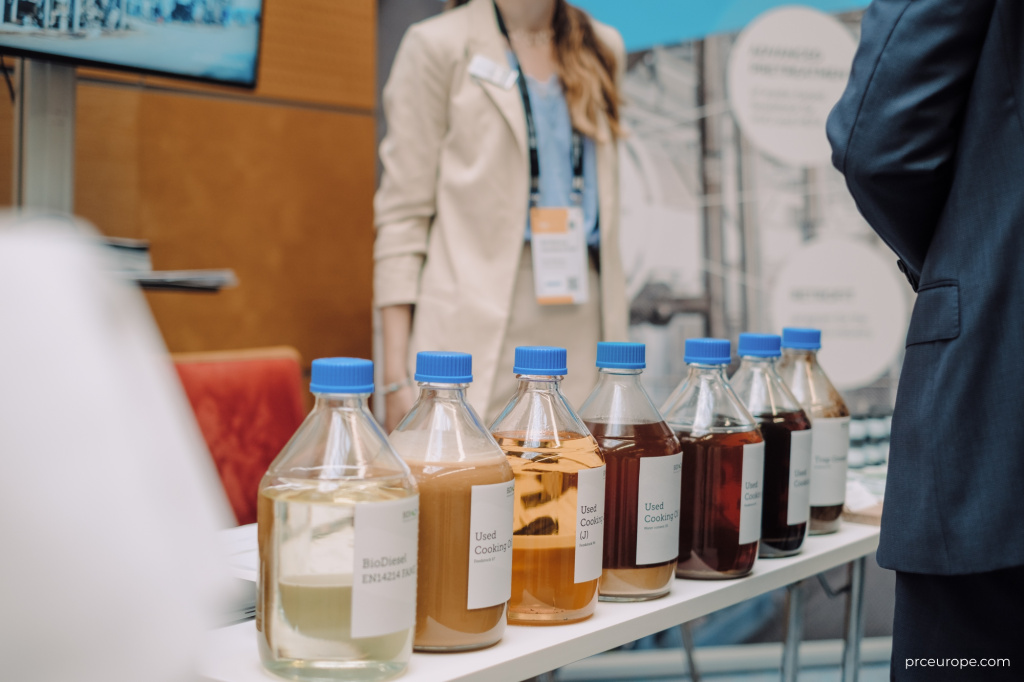 From compressors, pumps and pressure vessels, to waste water treatment, emission control and monitoring technologies, to advanced process control & digital plant solutions - the combination of innovative displays, stimulating conversations, and a welcoming atmosphere made the PRC Europe exhibition a hub of inspiration and collaboration for all attendees.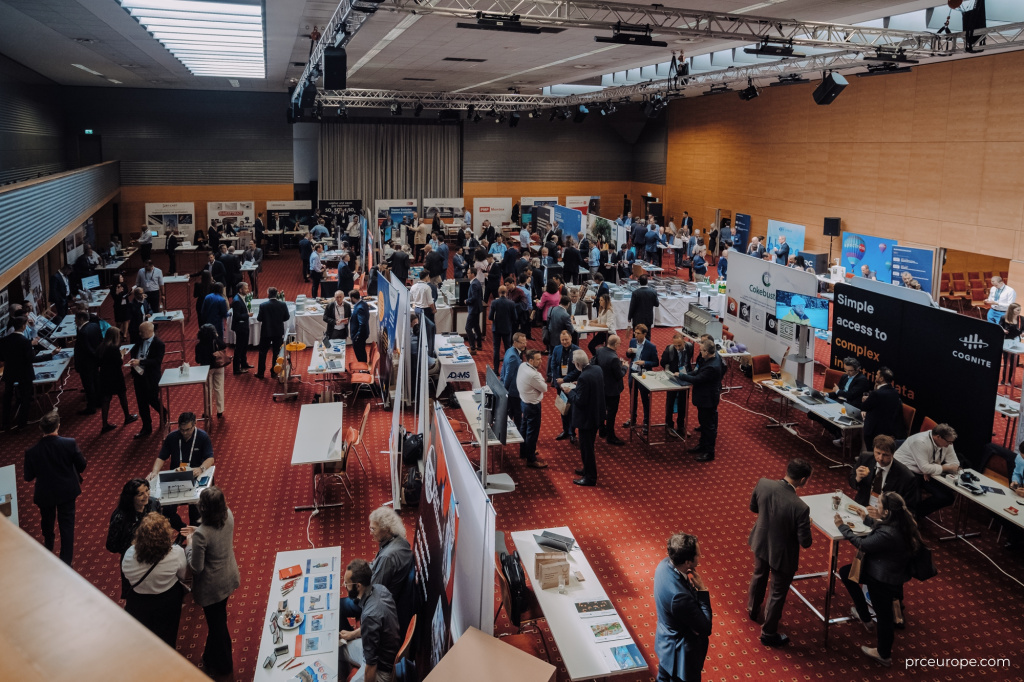 Thriving networking and business meetings

As always, networking took centre stage at PRC Europe. We were happy to offer our support in connecting downstream professionals from all over the world to negotiate meaningful collaborations. Over 300 B2B meetings took place in a beautiful greenhouse setting of the VIP meetings room, where the sunny weather added to the ambiance, making for a refreshing backdrop for fruitful discussions.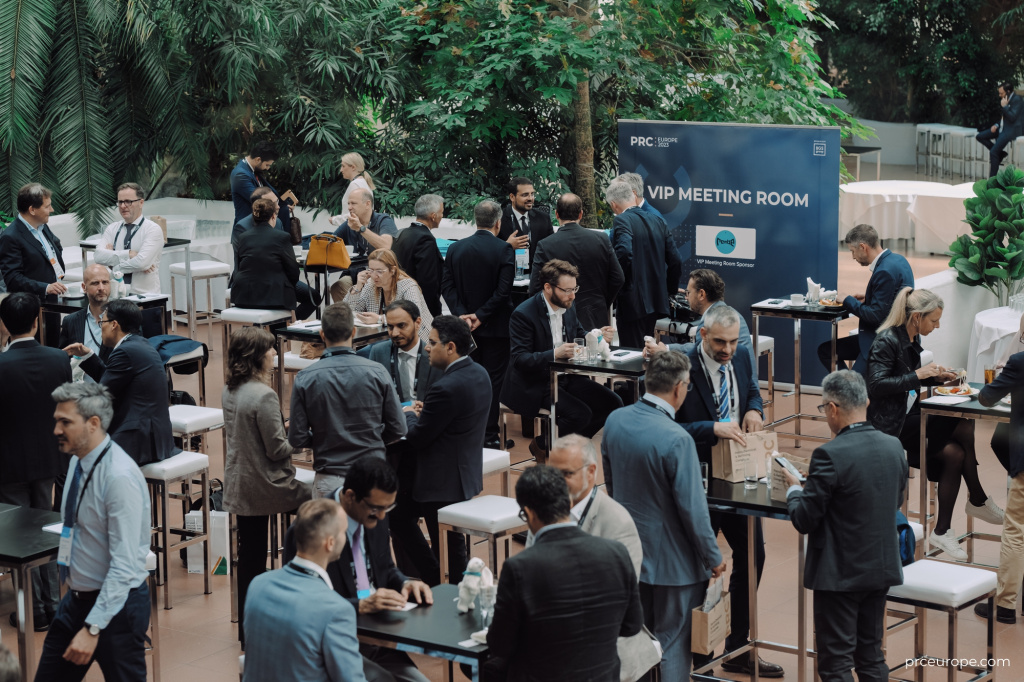 Day 3: A fascinating journey into Europe's leading inland refinery

Day 3 of the Congress was filled with excitement as participants had the exclusive opportunity to visit OMV Schwechat Refinery. This remarkable facility, recognised as one of Europe's largest and most technologically advanced inland refineries, welcomed attendees to witness firsthand the groundbreaking innovations driving the industry forward.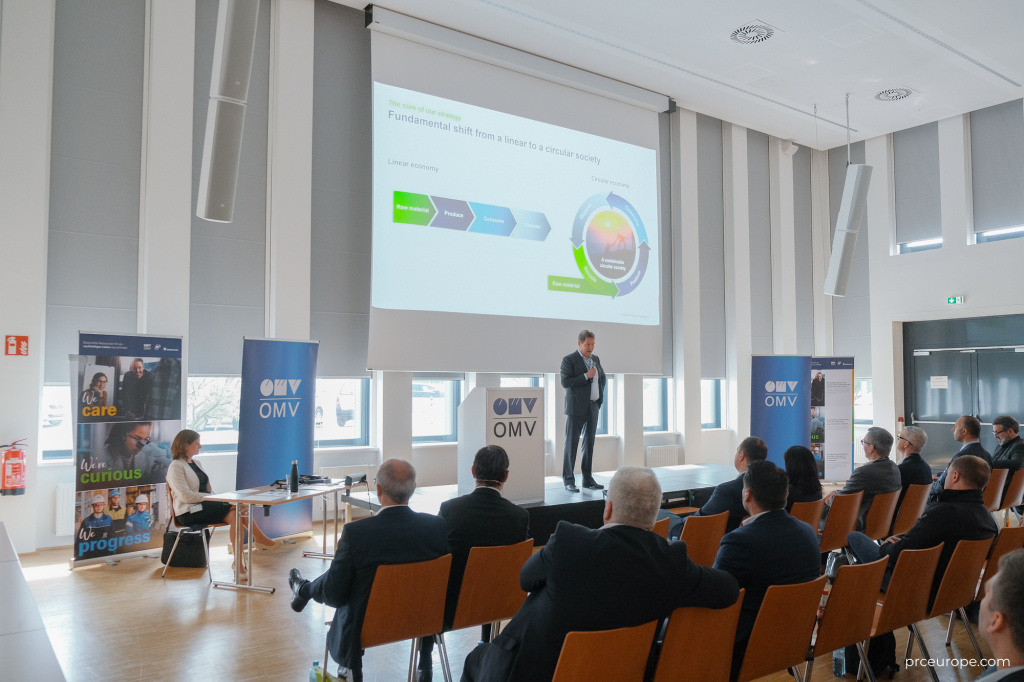 It was a valuable opportunity to hear from the leaders of OMV. Martijn van Koten, Member of the Executive Board of OMV Aktiengesellschaft, Executive Officer Fuels & Feedstock at OMV Downstream, opened the visit by sharing OMV's overall strategy for 2023 and how the company is reinventing the refinery business. Otmar Schneider, Senior Vice President, Site Management Schwechat at OMV Downstream, provided a historical perspective on Schwechat, highlighting their commitment to sustainability and discussing future plans.

Stefan Pirker, HoD Techn&Innovation Mgmt Plastic 2 Oil at OMV Downstream, showcased OMV's innovative ReOil project centered around end-of-life plastics. The project sparked a great discussion during the Q&A session, generating considerable interest in its potential to revolutionise plastic recycling and contribute to the circular economy.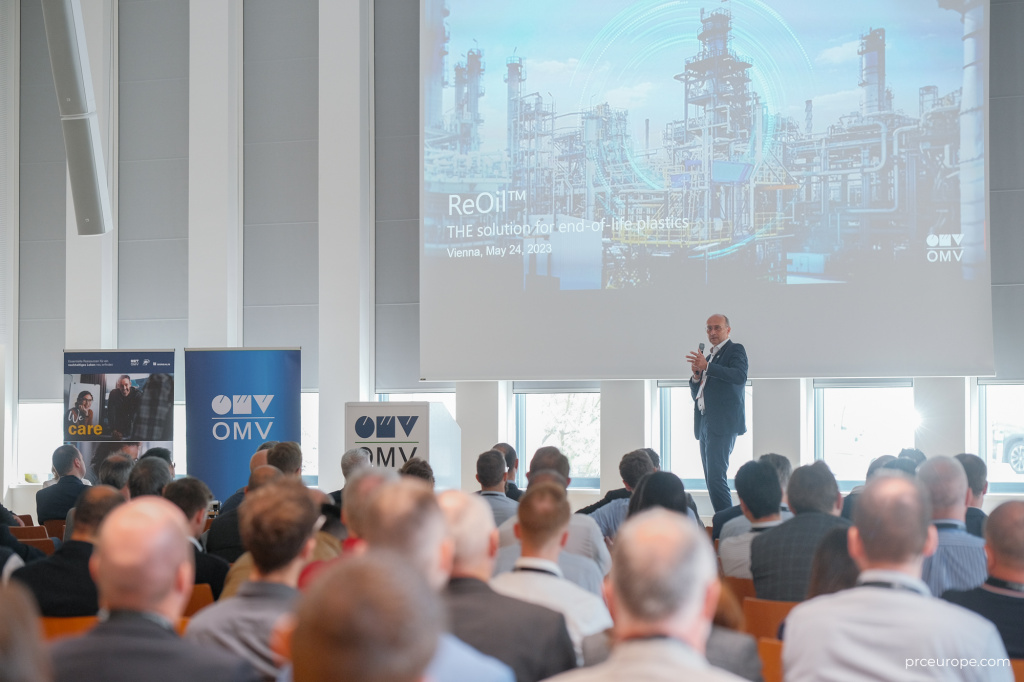 Michael Unfried, Asset Development Green Hydrogen at VERBUND, and Dr. Chandrasekhar Ramakrishnan, Managing Director at ILF Consulting Engineers Austria presented the Green Ammonia Linz (GrAmLi) project, showcasing a blueprint for integrating green hydrogen into industrial parks.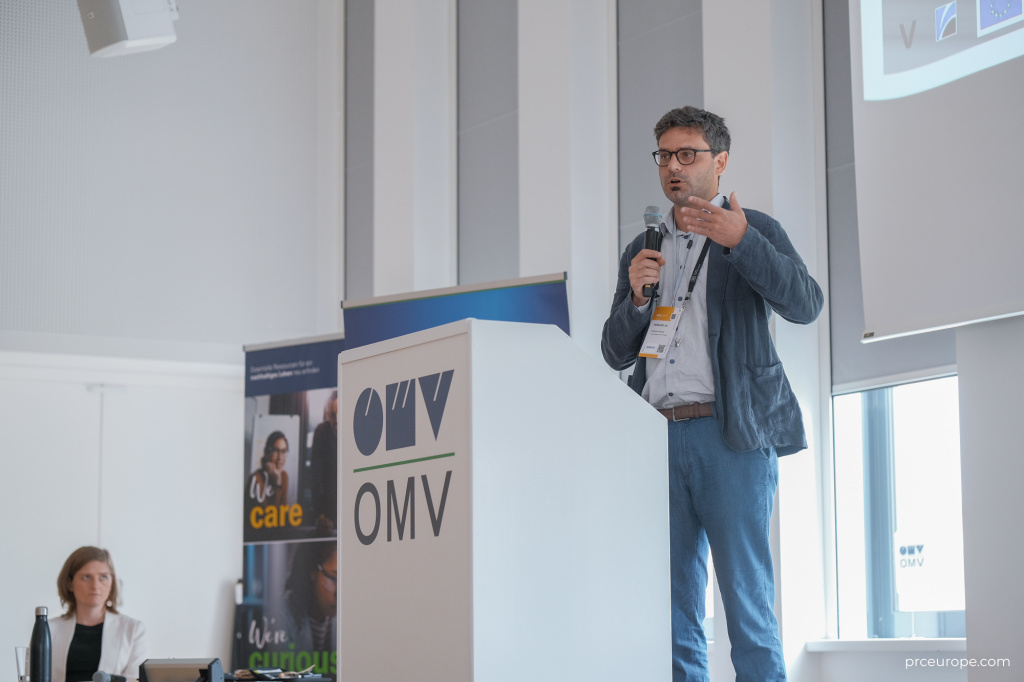 Following the presentations, participants embarked on a comprehensive bus tour of the refinery area led by technical representatives from the site. This allowed for a closer look at the operations and facilitated engaging Q&A sessions.

Thank you to our incredible partners who made this refinery visit possible - the PRC Europe 2023 Hosting Company, OMV, and Day 3 Sponsor - ILF Consulting Engineers Austria.

Together towards the future: Join us in Amsterdam in 2024

Thank you once again to our sponsors, partners, and everyone who attended - you made PRC Europe 2023 a memorable and inspiring event. As we reflect on the meaningful conversations and connections established during PRC Europe 2023, we are excited to announce that we will be gathering the downstream community once again next year in Amsterdam, Netherlands.

Mark your calendars for May 13-14, 2024, as we come together to further explore the frontiers of the industry. Registration is already open: Learn more



back to the news list