HEC-Technology at oil refineries & petrochemical enterprises

CTK-EURO
is a Russian engineering company that implements projects in Russia and in Europe in the form of EPCM contracts.
CTK-EURO
is engaged in the introduction of advanced technologies, including those aimed at increasing the marginality of processing heavy oil residues, reducing operating costs at refineries and petrochemical plants.
www.ctkeuro.ru

SOLCOAT
an American company that is the licensor of the technology to increase the energy efficiency of industrial heating equipment. It produces high-emitting ceramic coatings (HEC).
www.solcoat.com/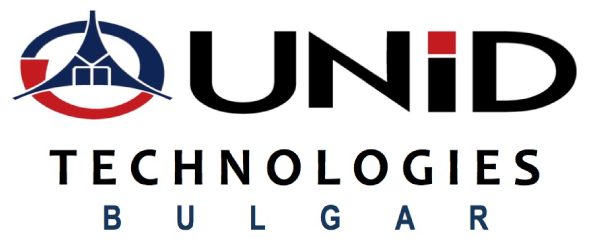 UNID Technologies - Bulgar
operates internationally in the petrochemical, oil and gas, mechanical engineering and energy industries. The company seeks to provide non-standard, effective and resource-saving solutions, introduces the technology of high-emitting coatings (HEC) on the territory of European countries.
www.unidtech-bulgar.com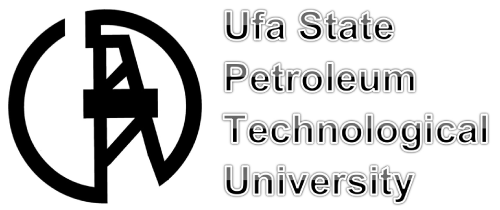 Ufa State Petroleum Technological University
is a research and educational center with more than 70 years of history, has rich experience and a huge scientific school of heavy oil residue processing, it is the licensor of the delayed coking process, has a modern laboratory base and is famous for its scientific developments and patents.
www.rusoil.net/page/universitet
---
CTK-EURO
has eight years of positive experience in the practical implementation and use of HEC-Technology at oil refineries and petrochemical enterprises of:
Gazpromneft-Omsk Refinery (JSC)
TAIF-NK PSC
Gazprom Neft - Lubricants (LLC)
PJSC NK Rosneft
LUKOIL Neftokhim Burgas AD (Bulgaria)
Naftna Industrija Srbije (NIS Serbia Panchevo Refinery
TomskNeftehim LLC - SIBUR Holding
PJSC Slavneft-YANOS
LLS LUKOIL-Nizhegorodnefteorgsintez
Today CTK-EURO has successfully implemented 29 projects on 74 furnaces of various technological processes, including foreign licensors - UOP, Technip, Heurtey, Foster Wheeler, Chevron, ABB Lummus, Kirchner.
Technology of high-emitting coatings is recognized as the
"Best Available Practice"
at Gazprom Neft PJSC and PJSC LUKOIL.
Details on the proposed HEC-Technology
can be found on the website of JSC CTK-EURO
here
.
The use of this HEC-Technology allows to obtain a long-term positive effect, namely:
optimize heat exchange processes and increase the energy efficiency of the furnace
achieve uniform distribution of radiant energy from the burners inside the radiant chamber of the furnace and uniform heating of the entire surface of the coil pipes
increase productivity and efficiency of the furnaces
protect the surface of the lining and furnace coil tubes from aggressive products of fuel combustion, from erosion and corrosion damage, increase their service life
reduce coking in the coils and increase the turnaround of the furnace
reduce specific fuel consumption
reduce the wall bridge temperature and the flue gas temperature
reduce heat loss to the environment
reduce emissions of harmful substances into the environment

---
Persons & Contacts:
1)
SC "CTK-EURO
Address:
108814б Moscow, Russia, Sosenskoye settlement, DC «Dubrovka», Sosnovaya Str. 5
Tel.:
+7 (495) 640-28-64
Fax:
+7 (495) 640-91-64
Email:
info@ctkeuro.ru
Website:
www.ctkeuro.ru
Contact persons:
Ramil Suyunov, Holder JSC "CTK-EURO"
Andrey Haustov, Head of Development Department, (tel.: +7 (916) 603-54-05, email: haustov@ctkeuro.ru)
Azat Karimov, Deputy General Director on Technology Issues (tel.: +7 (916) 630-14-26, email: a.karimov@ctkeuro.ru)
2)
SOLCOAT
Address:
135 Wood Street, West Heaven, CT 06516, USA
Website:
www.solcoat.com
Contact person:
Paul N. Bosco, President Solcoat Industries
Tel.:
+1(203)6875457
Email:
pbosco@solcoat.com
3)
Unid Technogies Bulgar, EOOD
Address:
8151, v. Ravna gora, str. Elin Pelin 35, Sozopol municipality, Burgas, Bulgaria
Email:
info@unidtech-bulgar.com
Website:
www.unidtech-bulgar.com
Contact person:
Svetlin Vasilev, Technical Director (tel.: +359 88 9689171, email:
svetlin@unidtech-bulgar.com
)

4)
US
PTU - Ufa State Petroleum Technological University
Address:
450062, Russia, Bashkortostan, Ufa, Kosmonavtov Str. 1,
Tel.:
+7 (347) 242-03-70
Fax:
+7 (347) 243-14 19
Email:
info@rusoil.net
Website:
www.rusoil.net/page/universitet
---
Additional options for you:
find out more about PRC Europe Congress at prceurope.com
request marketing materials here

share the article in your social network using the buttons below and our hashtag #PRCEurope2019
back to the news list