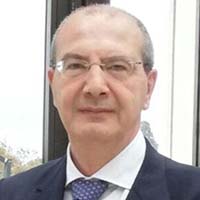 Aldo Maccarrone
Sonatrach Raffineria Italiana S.r.l.
Mechanical manager
Aldo is an electrical engineer and he has been working in Refining since 1989. He started in ExxonMobil as a technical process engineer and he went through different roles in different departments (Technical, Process, Procurement, Mechanical). Aldo has been working in different part of the world (UK, US, Malesia) and from June 2014 to July 2018 he covered a regional role in ExxonMobil supporting all European and AP sites for all aspects of Turnaround Preparation and Execution.
In October 2018, Aldo has been nominated the Integrated Event Manager of the full site Refinery Turnaround of the recently born Sonatrach Raffineria Italiana and after the completion of the Turnaround Aldo became the Augusta Refinery Mechanical Manager. He is responsible of all Refinery Maintenance, Procurement and Warehouse Departments.