PETROCHEMICAL & REFINING CONGRESS: EUROPE
---
SPEAKERS OF THE CONGRESS
---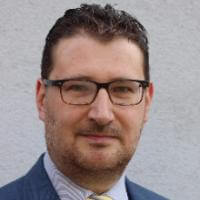 Otmar Schneider
Head of Asset Development
OMV Group
Anar Mammadov
General Manager
Petkim Petrochemical Holding Inc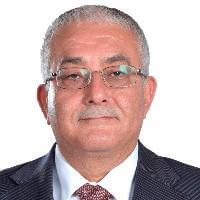 Mesut Iter
General manager
STAR Refinery Inc.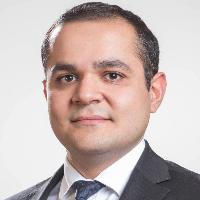 Kanan Mirzaev
Deputy General Manager- Strategy and Business Development
Petkim Petrochemical Holding Inc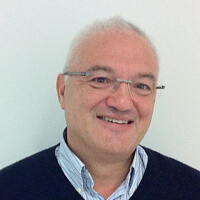 Howard Simons
Specialist Process Manager
KBR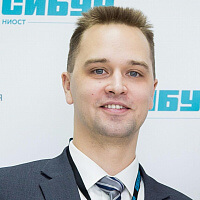 Ivan Babin
Senior Expert
NIOST LLC, Sibur Holding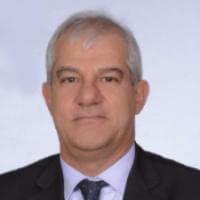 Ziya Gurun
Technical Services and Research and Development Director
Turkish Petroleum Refineries Corporation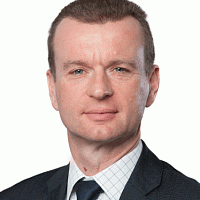 Alan Gelder
Vice President Refining, Chemicals & Oil Markets
Wood Mackenzie
Chris Hunt
Director General
UK Petroleum Industry Association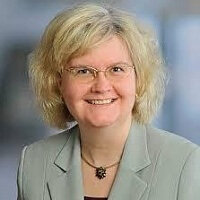 Dorothee Arns
Executive Director Petrochemicals Europe, European Chemical Industry Council (Cefic)
Petrochemicals Europe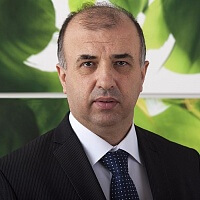 Adrian Jasimi
Oil Expert
Energy Community Secretariat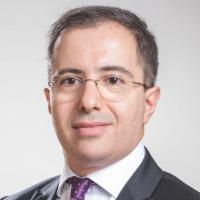 Bilal Guliyev
Deputy General Manager -Projects and Maintenance
Petkim Petrochemical Holding Inc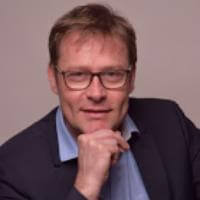 Dominique Tassington
Commercial Director Europe
Veolia Mobile Water Services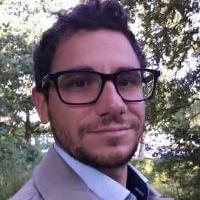 Emiliano Di Giorgio
Sales Manager
Haldor Topsøe A/S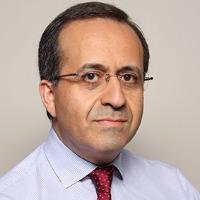 Hamid Chehade
General Manager
Princeps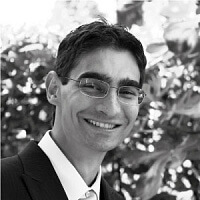 Marco Lanteri
Project Manager
PIMSOFT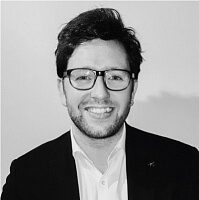 Michel Tol
VP Product Marketing
eVision Industry Software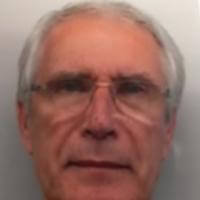 Ross Kennedy
CEO
Exertherm/QHi Group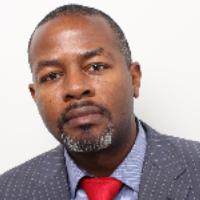 Willy Fotso Guifo
IOT Servives - Global Oil & Gas Vertical Business Lead
Cisco Systems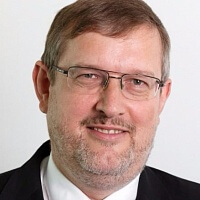 Tilman Tütken
Vice President Sales Europe Power Plants
MAN Diesel & Turbo SE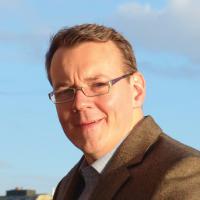 Torsten Winterfeldt
CEO/ Managing Partner
Lariviere GmbH (Pacsess NDT)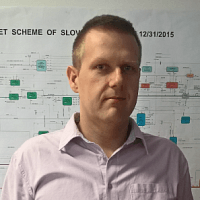 Zoltan Daniel
Project Manager
Slovnaft
"I think the Congress is great. You've got a very diverse mix of attendees. Clearly, people are interested in the LNG side. I think it's a really good range of attendees..."
Damon Hill , Commercial Development Vice President Business Development, Capital Projects & Asset Management at Amec Foster Wheeler
"I enjoyed the environment, how it's putting the close atmosphere, so everyone can have more communication than at the other conferences of such type. In addition, I like how easily I can find people and find my potential customers..."
Jake He, Associate General Manager, International marketing manager at AOK Heater
"I would like to thank the organizers of the Congress for inviting me to talk about the LNG and innovations in the LNG carriers. And I hope we'll have a lot of networking, new contracts and new discussions..."
Carlos Guerrero, Business Development Manager at Bureau Veritas
"The Congress has been great. We have been excited about the variety of participants. It's been a nice mix of people from the different verticals: an upstream and a downstream side of the LNG business..."
Aaron Bridges, VP sales and marketing at Chart Industries
"The atmosphere of the event was very productive. A large number of international specialists in different subject areas were present on the event. and I'm looking forward to cooperating with you in the future."
Alexey Mozgovoy, Project Manager Gas Supply at Gas- und Wärme-Institut Essen e.V.
"It has been a privilege to come and speak. For me it was a tremendous opportunity. I'm going to take home about five to ten very fruitful connections, that I will interact with in my future business career..."
Andre Mullan, Director at Luxar
"I'm very pleased with the organization. The speakers and topics were perfect and showed the advance of the industry into the future. My сongratulations to the organizers - that was great..."
Diego Goldin, Executive Director at NGV Global
"The Congress was well organized, I appreciate the support very much .The audit for presentations was very fruitful for me and I will participate next time. Many thanks!"
Giovanni Mario Bardoni, CEO at Ses-Enser Engineering
"For me it was a pleasure to meet the people I already know. Then, it was very useful because with one trip I had 4 meetings with people from different parts of Europe. My expectation was to know more about the German market in particular. and currently many things are more clear and I found potential clients."
Diego Pegorari, LNG - Industrial & Automotive - Sales Manager at Vanzetti Engineering S.r.l
DAY 1
Plenary Session
| | |
| --- | --- |
| | Key trends, challenges and opportunities from the leading consulting companies: Petrochemical industry overview |
| | |
| --- | --- |
| | Host country outlook: Germany Petroleum Refining Industry |
Session 1. Oil and Gas Refining: A Changing Business Model?
| | |
| --- | --- |
| | Financial, operational and market challenges in the oil and gas industry |
| | |
| --- | --- |
| | Petrochemical market outlook from the leading consulting companies |
| | |
| --- | --- |
| | Efficiency improvement and key investments in the oil and gas sector |
Session 2. Oil Refinery Design. Challenges and Technical Solutions for the Downstream Supply Chain
| | |
| --- | --- |
| | Oil refinery design configuration and petrochemical technology |
| | |
| --- | --- |
| | Thermal and Catalytic Cracker design |
| | |
| --- | --- |
| | Cost efficiency opportunities for petrochemical refineries |
| | |
| --- | --- |
| | Safety factors in oil refineries |
DAY 2
Session 4. Process Optimization for Oil Refineries and Petrochemical Plants
| | |
| --- | --- |
| | Corrosion prevention. New solutions for oil refining industry |
| | |
| --- | --- |
| | Evaluation of the operational flexibility of refineries and petrochemical plants |
| | |
| --- | --- |
| | Distillation, Separation Technologies and other refinery process solutions |
| | |
| --- | --- |
| | Technology for petrochemical feedstock production |
FORMATS
---
Become an Exhibitor
Focus exhibition area has a limited number of exhibition stands; as a result each segment will be presented by one or two companies. This helps the exhibitors stand out among the others and gives them the opportunity to find new connections for further collaboration. The exhibition stand is printed and installed by the organizers. The participants need only to create the draft, come to the Congress and get the benefit of the participation.

Become a Delegate
PRC Europe is a closed-door oil and gas event with a limited number of participants. The delegate participation provides the companies with the opportunities to listen to the leading downstream companies' key specialists reports and to take part in the discussions after the presentations. During the coffee breaks the delegates exchange the contacts and share the experience with other participants of the international petrochemical conference.
Become a Sponsor
To get the maximum benefit from the Congress, participate as a sponsor. The organizing team creates the most comfortable atmosphere for negotiations providing sponsors with VIP-meetings and marketing promotion before, during, and after the Congress. The companies invest not only in the "sponsor status" but in the future projects and collaboration with new clients from the oil and gas industry.
Become a Speaker
Present your company's petroleum refining technologies, products, and discuss the latest developments in oil and gas refining innovations as well as the new trends in petrochemical engineering with international attendees.